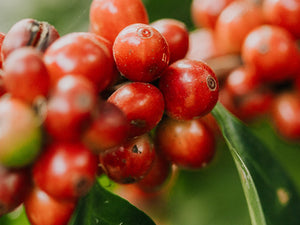 Tanzania AB - Tarime
Flavor Notes:
Heavy Body, Chocolate, Almond, Maple Syrup, Fig
"This fully washed AB-grade coffee was grown by the small holder producers in the Mara, Tarime region of Tanzania at 1,750 meters above sea level. Located in Tanzania's northern highlands above the shores of Lake Victoria, the farmers often grow coffee on less than 2 hectares of land alongside other cash and subsistence crops. Traditionally a region for natural processed coffees, the ideal growing conditions have attracted wet mill operators in recent years so smallholders can sell their coffee as cherry. Not only does this allow farmers to bring coffee to market quicker, it frees up land that would have been devoted to drying."
---